JN3 Homes, LLC
JN3 Homes, LLC is a premier real estate solutions company located in Indianapolis, IN. The company specializes in solving complicated real estate matters for people throughout the state.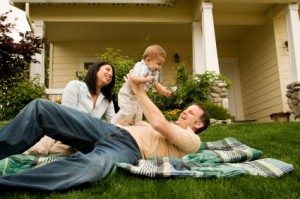 Since its inception, the company has helped many homeowners find solutions to their complicated real estate problems. Whether the homeowner is looking to stay in the home or sell, we can provide a quick and easy solution.
The company specializes in foreclosure avoidance and is the foremost expert in this arena. We can help stop the foreclosure and avoid bankruptcy in most scenarios. We work with each homeowner individually and explore all possible options. Additionally, the company has helped numerous families achieve the dream of home ownership through its first-time home buyer educational program and credit repair program. JN3 Homes is proud to be a part of the area's renaissance, and we aspire to continue contributing to the economic rejuvenation of Indianapolis and its surrounding areas.
Our mission is to rejuvenate neighborhoods and increase the standard of living by improving the overall quality of housing for the residents. Call us today and let's see how we can work together!
Real Estate Specialties:
Foreclosure Avoidance
Debt Removal or Renegotiation
Bank Owned Property & REO's
Sell Your Property Without Realtor Commissions
Solving Title Issues
Relocation Assistance
Vacant Properties & Houses in Major Disrepair
Environmental or Structural Problems
Apartment & House Rental Specialists
Bankruptcy
Over-leveraged Properties
Clearing up Judgments or Outside Liens
Credit Repair
First Time Home Buyer Programs
And many others…
We not only purchase property but we also sell homes, many of which are completely renovated and in move-in condition. Whether you are dreaming of becoming a first time home buyer or looking to upgrade your current home, we can help. If we don't have a home to sell directly to you, we can connect you with a licensed agent who can help you find your dream home!
JN3 Homes is truly committed to helping each individual customer. We focus on fast response, integrity and over-delivering on customer service. By putting the customer's needs first, whether selling or buying a home, we can help you realize your real estate goals.
What People Say
The way to get started is to quit talking and begin doing.

Walt Disney
It is our choices, Harry, that show what we truly are, far more than our abilities.

J. K. Rowling
Don't cry because it's over, smile because it happened.

Dr. Seuss
---
---